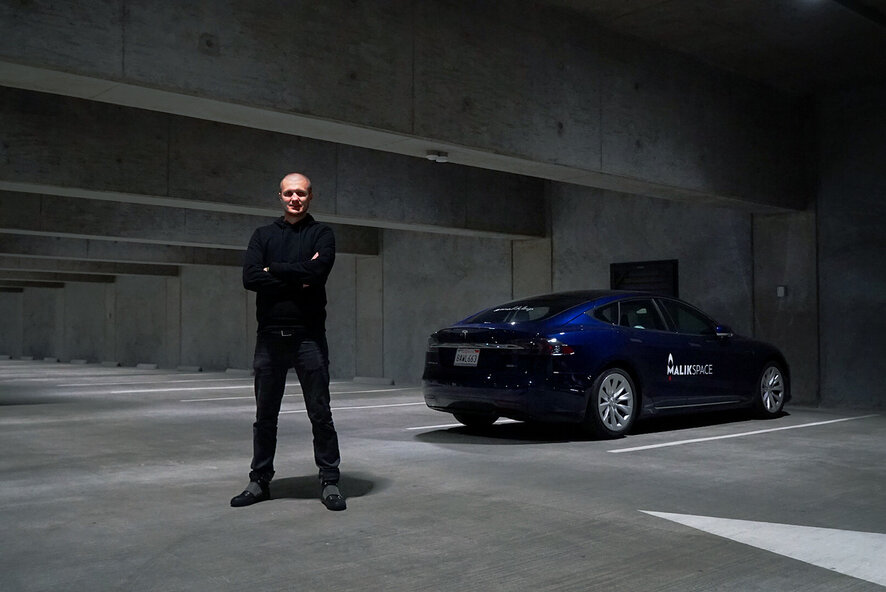 Intuition is a good ally of the investor
From a recording of a conversation with an investor
Intuition is in many ways a loyal ally. I have lived in Moscow all my life, originally started out as an entrepreneur, built three companies. Two companies in Internet advertising, the third in client relationship management. After selling three companies, I lay on the couch for about three months. At first I wanted to go to a business school to study, but my intuition told me that I was not willing to pay to listen to other people's mistakes. On the contrary, I want to be paid to make my own mistakes.
I went to a company here in the Valley and offered them to build a business in Russia, since there was a minuscule market share. They gave me a region of 9 countries, I opened offices, started a business, built offices. I learned how it is to be in a big company, what motivates the people who work in them.After that I worked for another company, at the same time I started investing in startups. I realized it was the only place where I could make money. Everything that I had in real estate went bankrupt or did not yield the desired results, and I had never been able to invest in stocks. But here I noticed that I have a certain "flair". I meet with entrepreneurs, I can tell in 15 minutes whether they will be successful or not. I just decided to invest 20-25 thousand dollars in a dozen projects and see what happens. It worked out very well.
I launched my first investment fund – 10 million, of which 6 million was my own money. This was my first trial fund. Then I came to the Valley and launched a $30 million fund and we started working.
Our whole strategy is based on two things. The first is product expertise, to understand a little earlier than the big fund understands it. How a big fund works. For example, a startup comes to it with an interesting idea. The evaluation criteria has a criterion called "market. He tells him: What is the size of the market for self-driving cars in the world right now, the answer is zero. We cross everything out, they're not interested. Consequently, you get a huge layer. I know that in a year it will be a market, but they don't know yet; they don't have the information. The client, who makes the decision, can't do anything, but I can. I can get into this project, a year or six months before a bigger fund decides to go in. That's my advantage, because then everyone will rush in, and I can sell. Product expertise also allows us a lot of flexibility in terms of putting more money in early or taking more risks or doing an unusual legal design that allows us to invest in the project and protect our risks, which a large fund can't do.
The second thing is the intuition of partners who are entrepreneurs and have been through this school, all losing money and making money. On the one hand, you want to help entrepreneurs, but on the other hand you see that the person is not pulling their weight, can't take the load. I understand this. My purely empirical conclusion, in the 10 years that I have been doing it, I know that a person can last a maximum of 18 months on a gamble. The person says he'll build a startup in 6 months, I'll screw everybody over. After 6 months he realizes he didn't get it fast, I'll give myself another 6 months. Then he begins to have doubts, what if the startup will never work, if it does not work, what if I spend the rest of my life pining around and pounding the doorways, and no one will listen to me. After 18 months he said, "Screw it, I'm going to work for a big corporation. Virtually all the situations where I lost money as an investor ended with me begging the entrepreneur: well, try a little more, we will give you the money, etc., and he said that he could no longer. This is very frustrating.
We do not invest in a project if the creator of the project (startup) himself has invested in it. The reason is that a person has a different attitude to his money; he will not risk. We need the person to take a risk. We don't need a starter to build his own little world where he is not afraid and tries to get back his initial 50 000 euros as soon as possible. He will get his 50 000 euros back and then he breaks, saying that he does not want to grow any further and does not want to take risks, because he is afraid to lose everything. For us, this is actually lost money if he has built himself a small business and is not ready to grow further. When we invest, we tell the starter: take the money and treat it as raw material like everything else. Take a risk; if it doesn't work out, that's okay. An entrepreneur must be willing to take risks and be comfortable with the money. That's the specifics of the venture business versus the rules of the classic business or any other business.
We try to find people who are motivated by something deeper than making money. The person has to have some very deep philosophical motivation. When you understand that no matter if the project becomes successful or not, he's still going to keep doing it. Statistically, if an entrepreneur lasts two years, the likelihood of success increases several times. It's just that no one is willing to last two years on pure enthusiasm. If a person spends his whole life doing it, if he wants to be the best expert on Earth in his field and he has a strong personal motivation for it, then his chances of success are much higher. Even if to the rest of the world he looks like a lunatic. When I moved to the Valley, I had one of my major discoveries. In Moscow, everyone, even my friends, considered me a bit of a nutcase, and they still do. But here everyone is like me, and I became calm, because this is where I belong.
Entrepreneurs are all a little strange. They live, they're passionate about their idea. We have one of our portfolio companies that just closed another round yesterday, very strange guys.
Two guys took a hydrolysis unit that separates water into oxygen and hydrogen and all sorts of molecular membranes, a new type of material that allows a certain cycle of molecules to be sent one way and not let them back in. They put together an apparatus that allows you to do the reverse combustion process, that is, it collects any organic compounds from carbon dioxide and water. The simplest example, they can produce alcohol from air and water. They put this unit together and honestly didn't know what it was for.
We really liked the team because they were passionate about their idea, just fans of it. We were the first investors, we invested 50k, not really knowing what it was for. I was even afraid to tell the investors what we invested in-the installation which makes alcohol from air. Then it turned out that this unit is critically in demand in metallurgy, that is, they need carbon dioxide. It costs more to store it, to transport it, than the cost of electricity needed to produce it locally. Metallurgists are willing to give their hand to get such a plant. Such a unit, if put next to the blast furnace, would save a lot of money, because there is no need to create a special storage facility for carbon dioxide. The guys made them such a unit. Then they made a larger unit, and now they are already making megawatt units and selling them. All this in a year.
At the same time, NASA came to them and said that they had an order to build a prototype plant that would create an atmosphere on Mars. There's plenty of solar energy there, you can produce as much electricity as you want. We need to build such a plant, send them thousands of them there, so that in 100 years, these plants will create an atmosphere suitable for human breathing. The good thing is that you don't have to change much there. The guys got a big order, Forbes wrote about it. They're making a test plant right now. These two guys from some geek lab making alcohol out of air have suddenly become one of the hottest startups on earth. That said, there's no economic model, no market, no business plan. Just people who are passionate about what they do, they have an interesting product, a revolutionary product. These are the kinds of projects, people we love to invest in.
Where we find startups. People come to us on recommendations. They mostly come from the founders whose projects we have already invested in. Like attracts like, if they're at a party or something, someone will recommend them to someone else. When a big-eyed portfolio company fundraiser comes along and says we just have to meet him, we definitely do. These meetings don't always end up being investments, but it's the best source from the funders. The second option is co-investors. At some point we'll run to them, say you owe it to them to get involved here, at other times they have us. If I ran to them and it worked, then the next time they'll offer to get me involved, and the second is to listen to my recommendation.