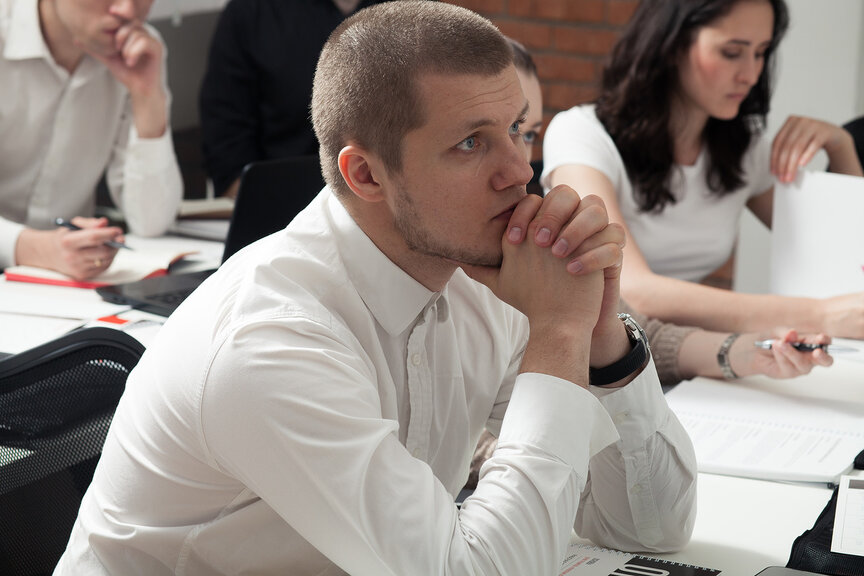 How to open or participate in an investment fund
From a recording of a conversation with an investor
It is no longer possible to join our venture fund, we do not accept investments. Maybe we will put together a new fund, but it is unlikely to happen anytime soon. We have the opportunity to participate in the index fund, which invests in cryptocurrency. The conditions there are simple enough: a check from $250 thousand. If there is a desire, it is necessary to pass KYC procedures.
Russia recognizes the international partnership law, so you can officially draw up an agreement with an account in Sberbank, through which to send/receive money. Everything is simple, there is no need for complicated offshore schemes.
More interesting is the opportunity itself, which is that we are constantly collecting an indicator, specific deals. When we have an interesting project, we know exactly, we've evaluated it and we go in. We always take a quota for investment in that project, more than we ourselves can invest. Then we send a message to all of our investors asking who wants to invest. Sometimes there are short deals – a few hours, sometimes a few days. It can be difficult for new investors to make a decision. You can always come and see what's going on and decide at some point. You need to invest in at least 10 projects, as investing your last 50 thousand dollars in one project is not right. We partner with the Investbazaar fund. We organize a joint fund and a bunch of deals for them in the states, through them you can go in with a much smaller check.
We have restrictions, we only work with qualified investors: a person must have an income of at least $250,000 a year or assets of at least $1.5 million. You have to provide a copy of your passport, proof of residency, and a recommendation from some third party who confirms that you have money – it is a lawyer or an accountant who will put his authorized signature. In some countries it is allowed from a priest or teacher.
The easiest option, if you're interested in participating, you have to send an email address, we'll include it in the newsletter, it's not frequent. When there are interesting projects, we are happy to send them to investors. We cannot give any guarantees; this is entirely at the discretion of the investor.
This is how venture capital investment works. Statistics show that 50% of all the projects in which we invest do not return anything. Of the remaining, roughly speaking 10 projects, 3-4 projects return the money invested, and 1-2 return 10-20 times the money invested. This covers all the losses. If you try to guess, invest all your money in only 1 project, there is virtually no chance.
We have built relationships with several large investment funds. When we told them that we wanted to cooperate with them, initially it was unclear how we could be different from the others. For example, a funder and a funder from the big three funds, over a billion, were sitting there saying, "Here we have closed a 10 billion fund, what's your news?" I said, "We know all the Russian-speaking funders on the ground very well. If you've had funders come to you who speak Russian, surely we can give you a clear reference on them, what they're good for, what they're not. We got them interested, it's valuable for them, they said they're just now starting to pick up companies where there are Russian-speaking guys. We don't know most of the guys, but we're on a handshake with all of them. I know who to ask to find any Russian-speaking funder here in the Valley. There is no prejudice against Russian-speaking founders in the Valley.
As for taxes on profits, there is the state of Delaware in America, which is the perfect offshore in the land, where a foreign investor is completely exempt from income taxes. All of our investments are made through the state of Delaware. The company must be registered in that state.
If you are a foreign investor and not a U.S. tax resident, you don't pay any income tax on capital gains. This is an ideal investment vehicle. Very easy entry scheme, for $200 you can register a company online. Standard documentation package. All investment documents here have been standardized for a long time.
If you go directly into our investment fund from Russia, when you make a profit, you don't pay any taxes in America, you only pay taxes in Russia. If you make your intermediate company in Delaware, take the profits out to it, and invest those profits here, without returning the money to Russia, you don't have to pay any taxes. Once you become a tax resident of the United States, you pay up to 40% of taxes on your income. So this is good if you are not a U.S. tax resident.
America has a generally accepted accounting principle, which says that reasonable business-related expenses are deductible. For example, if you want to stay in a hotel room for $100,000,000 on a business trip, and you consider it a business necessity, no one is going to limit you.
Also, all charitable giving is removed from taxation. If you donate to a church, they won't be tax deductible either. Basically, there's a lot of room for optimization. You can get a church ministry and build your church. There are seminars on how to build your church, how to build your religion. To be recognized as a religion, you have to come up with creeds, it has to have 15 attributes of a real religion, starting with divine power, have 15 followers, its own school for children and a few other things like that. By complying with all the formalities and attributes, it is possible to register your church.