Culture in Silicon Valley startups and companies
Instagram article with Pavel Cherkashin (venture capitalist, former top executive at Adobe and Mircosoft, founder and managing partner of Mindrock Capital, a Silicon Valley venture capital fund with over $300 million in capital.
What the article is about:
– What role does culture play in Silicon Valley organizations? – How do investors select startups through corporate culture? – How does Silicon Valley culture differ from cultures elsewhere?
– The flip side of the "culture of happiness" in Silicon Valley
Reading Time: 17 minutes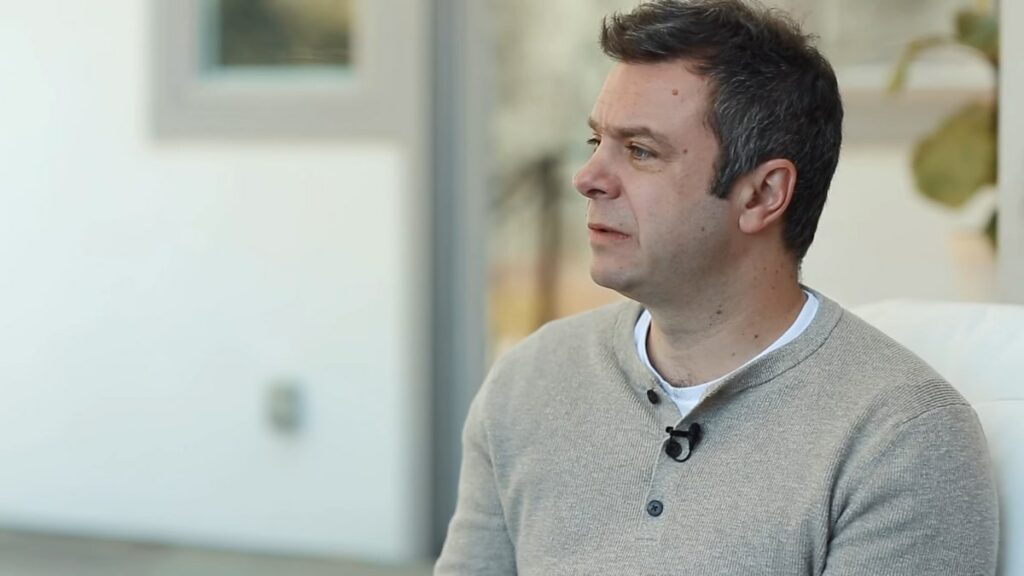 RUSLAN: Tell us about yourself.
PAVEL: I am originally from Moscow, lived there most of my life, and 8 years ago I moved to Silicon Valley with my wife and children. I myself started out as an entrepreneur, immediately after university I went into business. I took part in the creation of two very successful technology companies in Russia: an advertising agency and a client relationship management company. I successfully sold these businesses and then I had a short corporate career. I helped 2 corporations, Adobe and Microsoft, launch businesses in Russia. For Adobe I launched a business in 11 countries, and for Microsoft I helped launch an online business. At the same time, I started to invest a little bit of my own money as a
as a business angel. In 2012, I became Business Angel of the Year in Russia according to
Russian venture capital company. And in 2013 I launched my first fund. It was not very successful, to put it mildly. But I learned from it, learned a lot, because my second fund in California was already super successful. Now I'm working on investments. We have our own syndicate of fairly large investors with whom we make joint investments. There are about 400 investors in that syndicate right now. In the five years that I have been doing this, we have invested over $300 million, with a return of over 60% per year. I am still investing now.
RUSLAN: I am very interested to hear from you about the culture, because you are selecting startups. You have managed to find 1 out of 10 teams in your investor pool that has managed not just to do something, but to change the balance of power in the world. At the moment, for example, that startup is worth billions of dollars. This is how you define those people who don't just have an idea (because there are a lot of ideas in the market
on the market), but who are seriously involved in turning their idea into reality? How do you define such a team through culture?
PAVEL: At the core of any successful startup is first and foremost a successful entrepreneur. And an entrepreneur is not necessarily a person with a lot of experience. An entrepreneur is a person with a certain kind of character. A person who is passionate about what he does. So passionate that he has actually become the best expert in the world for what he does. Even if it's a narrow segment, he's certainly number 1. And these are people who go about their business no matter how much money or fame they get. They just get a kick out of what they do. They give their whole life to some interesting cause and drag a huge number of other people along with them. And so when you find an entrepreneur like that, it's interesting to follow. So the main job at the stage of selecting investment projects is just to analyze people, to analyze the culture of the company in which we want to invest. So you have to understand that the people at the helm of the business will be able to come up with something unexpected,
that will change the whole world.
RUSLAN: How are the approaches that you see in US startups, to which you give money, different from the approaches that you encountered before when you worked in the CIS? In my opinion, business in Russia is more hierarchical because there were no business schemes after communism, and all these hubbard companies are built on manipulation, control, and double standards. Tell us about your
experience.
PAVEL: I wouldn't take America as a whole here, but compare it specifically to Silicon Valley. From San Francisco to San Jose, it's a small patch of land that has developed a very unique culture. From the time of the Gold Rush, adventurers of all stripes came here, then after World War II, people fled here and were chased back home. This is where a
a lot of movements. And all these people who came here agreed not to judge anybody. As long as you don't bother anybody, do whatever you want, dress however you want, make up whatever you want. And this culture has attracted entrepreneurs precisely because you can take risks, try new things, take risks. And the entrepreneur is not responsible for the investment he gets from venture capitalists. There is no personal guarantee. Because California should have this responsibility, all companies/startups are incorporated in Delaware, where there is no such responsibility. All this is done to create freedom for entrepreneurs in terms of experimentation. Here
that freedom, in the hands of people who are very passionate about their business, brings much more results. Unfortunately, I haven't seen such a culture anywhere else. Not even in Russia or Europe, but even within the United States. New York or Los Angeles are very different in this culture. It was this culture of free enterprise, the separation of the personal responsibility of the entrepreneur
has been the basis of the success of Silicon Valley. In this little patch of Northern California, which is home to tens of millions of people, only tens of thousands of people are involved. And that culture has resulted in 25 percent of U.S. GDP being created by companies that grew up in this Silicon Valley culture. That's the local effect of a culture that has allowed a large number of talented entrepreneurs to gather in one place.
RUSLAN: The government is just actively "out of the way" because it knows that's its main KPI. The more dissenters, the more money there will be in the future. The more migrants come, the more in WFP there will be an increase. I went through 22 states, and I noticed that all of those states are very poor, and there are no migrants there. And essentially America's GDP gives New York a migrant state, California a migrant state, Washington a migrant state. It is interesting that if people are given
a certain freedom, remove hierarchy, remove restrictions, and say, "We are going to that goal. If we achieve at least 60% of it, we will already be satisfied," every person within such a culture becomes an entrepreneur. If you're not employed in Silicon Valley, you come to work and more often than not the manager gives you tasks. Here it's the other way around. Here they say, "We
"We don't have time to think about what you need to do exactly. We have this goal, so set your own goals." Give feedback on the startups you work with.
PAVEL: You know, every entrepreneur is brilliant in his own way. We all have the same set of qualities in common. It is, as I said, a fanatical love for what you do. Austin, the founder of the startup Luminar, which we have invested in, practically assembled a computer vision system for self-driving cars out of components of household appliances. Four years ago, when it wasn't there yet – no market, no interest in self-driving cars –
he created a system that became a key element in self-driving cars. And from the prototype, when we were lucky enough to invest in it, to last December, when the company went to market, it was valued at $3 million, and now it's worth almost $10 billion. All the major automakers have already announced that they plan to use the system. Austin was 21 years old at the time of the launch. He is now one of the youngest billionaires in the world. For him, it's his first business. And it's not about getting some kind of business education or anything. It's just a culture of fanatical love for his product. And he's recruited people on the same principle of taking people
who believe that they are revolutionizing the world.
RUSLAN: I agree with you. It's very important. I only realized that during the pandemic. Because the pandemic got a lot of my co-workers down. They started getting hysterical. When people aren't in a resource state, they stop believing in what I'm doing. And when you have people around you who periodically need to be convinced that we're working on a great product, it's very unbalancing for the whole team. Especially when you're working from a distance, like I am.
I communicate with the team one hour a day. The rest of the time, people who aren't heavily involved change the reality of my team and pull out the negative, resource side. So this year when we switched to remote, I had to change my team. If Austin had let someone on his team who regularly said he was doing bullshit, he would have believed the 10th time
him. That's the way a corporation is built. I've seen it at Airbnb, at Atlassian, and other companies where there's a certain, clear principle. Airbnb has it called "Be a Mission Champion." And there's even an interpretation there: "You have to want what we
want to do together."
PAVEL: That's a very interesting idea, by the way. Quite a long time ago I was actively doing business with a large investment bank, a very successful one. I remember I went to a meeting and we were discussing an investment deal, and one of the bank's analysts at the meeting suddenly fell asleep. Nobody paid any attention to it. I asked if he was doing well. And they told me, "No, no, he's fine. He's just been working nights all week, working his ass off. He's gonna get some sleep now, and then he'll be back on." And then I asked: "Is it okay, culturally speaking, for people to work that hard? How is your culture built?" And they said, "Our culture is built very simply: we pay so much money to people that no one thinks about culture." That's the other extreme. The classic model of motivation in an investment bank in
some New York or London.
RUSLAN: Culture actually helps a person feel needed, effective, meaningful at work. I realized this after a huge number of meetings with Russian-speaking professionals who work in Silicon Valley. One of them said: "I work at Airbnb because I am valued here. I have a cool leader who communicates with me and offers his help." That's what culture does. Wall Street has to beat back an employee with money. He in turn drives himself to exhaustion in order to make money, go out and snort coke, get a hooker, etc. He strives to get his slice of happiness. The culture in Silicon Valley companies, on the other hand, "gives happiness" all at once. For example, Google builds a room for games, for meditation, etc. Makes sure that the happiness level of the employee does not sag so much, so that for most of his work he is in a resource, needs less money. Because if you used to go outside the office to spend money on happiness, you don't have to do that now. In fact, cultures like Google, Zappos, and Airbnb are building a home around themselves that a person won't want to leave at all. They wash your clothes and feed you, and so on.
PAVEL: There's a flip side to this, by the way, that I still don't know how to deal with. It's that for a lot of people it becomes a golden cage. An environment in which you're provided with everything but one thing – you're not interested in what you do. For one reason or another, you're not in your business. And I've seen a lot of people who seem to be happy and they try very hard to be happy but they can't be happy because it's not what they do. And it's just impossible to leave such a company when you accumulate options, good bonuses.
RUSLAN: You know what the trick is? Netflix is waiting with open arms for anyone who's tired of working at Google. They actually have a whole HR strategy built just for those who are tired of not being able to reprimand their coworker. Because at Google and Airbnb you can't say, "Look, your socks stink. You have to go to your manager and say, 'That man over there stinks, he's bugging me. That manager will set up a meeting with that person's manager, and that's the system they use to deal with the problem of smelly socks. At Airbnb, the cybersecurity specialist at our last mastermind said she was pissed off at a coworker, but the culture wouldn't let her say what she thought of her. She later said she was looking at Netflix.
PAVEL: If you look at these corporations from an evolutionary theory perspective, here's this unique, corporate culture – a way for these corporations to adapt to competition for talent. And, indeed, there is a more appropriate kind of culture for each psychotype of talent, which attracts people like them. In this way culture becomes a competitive advantage for these companies. They attract a certain type of people. And that type of person is not defined by race or language or anything else. It's defined by character. There's even such a thing as a cultural interview. It's when a company buys another company and then puts every employee through a process that determines whether or not he or she fits the culture. And based on that, the company decides which employees of the acquired company to keep and which to fire. It all revolves around culture. It is created by the entrepreneur and the founder.
RUSLAN: Have you heard of Hubbard? It seems to me in general that most people in Russia are implementing this hierarchical system. This culture is built on hierarchy, on fear. And it seems to me that it is impossible to create something cool based on this fear. You can't invent the iPhone out of fear. You can only come up with it when all the issues are resolved, and you're in a flight of fancy, you have complete freedom. It seems to me that the majority of businesses in Russia continue to implement themes built on hierarchy, fear, and manipulation. It seems to me that they're going to die now.
PAVEL: That's right. Because 200 years ago, during the Industrial Revolution, it was an ingenious invention that was in keeping with the times. You need a rigid hierarchy so that all people responded to the same commands, spoke the same language, and did the work according to clear assignments. It was the only way to "spread the signal" throughout the organization. Because the quality of communication between people was poor. But that was 200 years ago. The world has changed. First, there are completely new channels of communication, a completely different speed of interconnection, a different level of openness and access to information, a different level of competition in terms of talent. Competition has shifted away from access to capital assets. And the most competitive and valuable resource has become creativity. Now we need a new culture that will encourage a creative culture and independence, creativity and entrepreneurial spirit in employees. All these big tech corporations in Silicon Valley are happy to hire former entrepreneurs. First and foremost, entrepreneurs with failed entrepreneurial experiences. Because if your startup has died on your hands, you understand the value of money and the value of work and how the culture at those companies is structured. Here's Google being perfectly comfortable letting people go on maternity leave to try to create their own startup, and then just successfully buying it up along with that startup. It's part of a whole new culture. In fact, this culture is 20 years old at the most, versus 200 years of using traditional culture. There will naturally be resistance. It's going to take a long time and it's going to be difficult to implement. But those companies that are the first to understand this will simply gain a serious advantage.