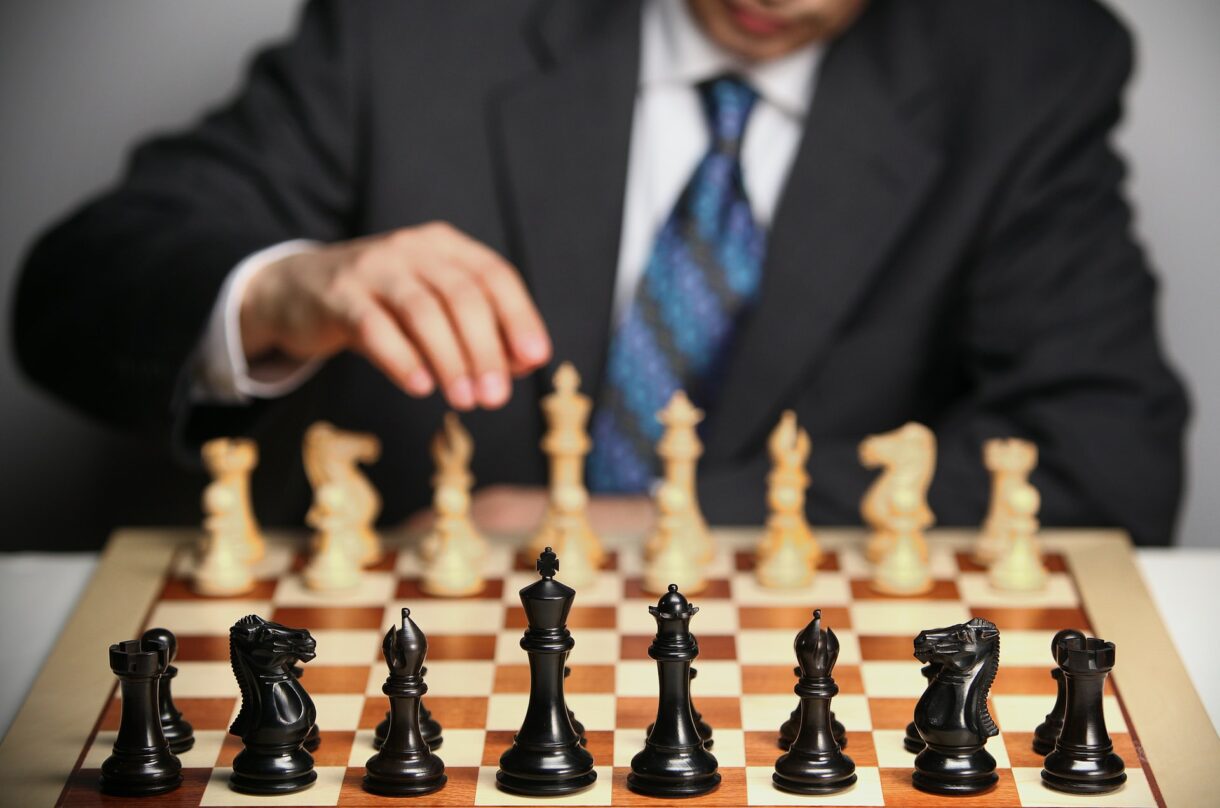 Business development strategy in times of crisis
An article on the broadcast of "Strategy in Times of Crisis. From Survival to Prosperity" with Brad Sugarz, the #1 coach according to Entrepreneur magazine.
1-on-1 meetings as a successful management system
Management in the United States changed in the mid-1980s. What happened then: the word "management" disappeared and everyone started talking about "leadership."
My definition of management is different from the generally accepted one. Management is a competent, productive employee. Competent – a person can do his job, and productive – he can do it profitably.
Managing different age groups is different. Managing the baby boomers was easy because they were used to creating and making, they were fixing, not throwing away. That generation had to think for themselves, they weren't told why to do something, they were just told what to do.
I was born in 1971, and my generation was the first in the U.S. and Australia to throw everything away because most things were made poorly in China. It was a generation that had to be told not only what to do, but how to do it.
Today's generation is people who don't just throw away broken things. They are proud of their broken things, proud of the fact that they don't fix what is broken. They need to be told not only what to do and how to do it, but why to do it.
The baby boomer generation thinks this generation is spoiled. And today's generation thinks they're slow and don't understand the way modern people think. So when we look at changing management, we have to pay attention to changes in people, in their mentality. Baby boomers move a lot faster, they're more agile. And we need to be more concerned about their emotional state.
The 1-on-1 approach in Silicon Valley is more of a coaching, mentoring style of management. When I was 21, I complained to my father about not being able to hire good employees. And he replied to me that I get the kind of people I deserve. "You're an ordinary manager of an ordinary business, and the best employees you can hire will be ordinary." So I looked at management and leadership as separate strategies. Management is competent, productive employees. And leadership is passionate, focused people.
One-on-one meetings are an important part of management in my business. I manage 9 companies, and before the pandemic, I only worked 2 days a week – Tuesdays and Wednesdays from 9 to 3. My management and leadership system allowed me to work efficiently and save time.
We have two meetings a week with the team. All of my companies have a rule that on Fridays each employee makes a list of what they will be doing tomorrow and the next week. This allows them to manage their time. And I, in turn, see what they do on a day to day basis. All employees write down what they will be doing tomorrow, take a picture of the sheet, and send it to their supervisor.
On Fridays, the team makes a list of what they will be doing the next week. On Monday, the supervisor goes over each employee's completed list with the team. It's that kind of communication to see who's doing what and how it affects everyone else. This management approach allows me to be proactive, because management is not when you wait for someone to come to you with a problem, it's when you know ahead of time what the problems are and successfully solve them.
In the '90s, the "My door is always open" strategy was popular in the U.S., where people were allowed to come in with a problem at any time. This led to people not thinking for themselves-they would come in with a problem, the manager would give them the answer, they would leave and learn nothing. I think management is proactive. And when people come to you with a problem, you always have to say the same thing: "Bring it up in a meeting.
To that end, we have an additional meeting on Wednesdays that we call LION. At these meetings we discuss L (last week) – last week's goals and objectives, I (issues) – problems that have arisen, O (opportunities for growth) – opportunities for development, N (next week) – next week's goals.
Strategy for Business in Times of Crisis by Brad Sugarz
This is the fourth crisis that I am going through.
It is different from the previous three. The first three were purely economic. Today's crisis primarily affects people's health, and then finances. It is also different in that not all businesses are affected. Approximately one third of businesses have closed, another third have found a way to change and continue to exist, and the last third are making a lot of money.
The first thing you need to do now is to rethink your product. Your product and services can change because many can't sell what they used to sell. I've seen companies completely change their product. For example, a construction company that was working with steel couldn't operate because of some law, and they started making sports equipment, which they now sell online.
Secondly, you have to rethink your marketing because the way you look at marketing has changed. If before the main objective was to sell your product, now it has to be about empathy, helping others, new relationships with consumers.
The sales themselves will also change – they will slow down. This does not mean that there will be fewer sales. It means they will be slower. When people have fears and worries, they're slower to make decisions.
If you compare crises, I think this one will be faster in terms of down and recovery. 90 days down – 90 days up. That's thanks to that luckier third of companies and help from the states.
A lot of Silicon Valley companies are making more money now than they were before the pandemic. Facebook and Google ads are up. Before the pandemic the number of Zoom users was 10 million. In two weeks that number went up to 200 million.
When there is a crisis, there are big changes in wealth. And those who are ready for it will have an advantage. My first crisis was in the early 1990s. I didn't know what to do then, and I thought maybe if I did nothing and waited, I would survive it. That was the worst decision I ever made.
The second time I knew I needed to do something, but I wasn't confident enough to move fast, so I was okay with the business, but I couldn't make it work quickly. In 2008, I was moving really fast. And in this crisis, faster than ever. I've changed, I've shifted. All of my companies continue to generate revenue. Many of them are performing better than they were before the pandemic.
In 2008, I didn't have the opportunity to go online. In 2008, I spent an entire year and millions of dollars traveling and teaching people how to adapt to the crisis. During that time, I impacted about 100,000 people. In this crisis, I've already spoken to 450,000 business owners in 5 weeks. And now I'm doing training in Russia, Turkey, Vietnam – everywhere. And all thanks to Zoom.
We have to understand that everything has changed, and nothing will ever be the same again. In our restaurant, which is closed now, we changed all our doors to automatic, because people don't want to touch what everyone else is touching. We changed the menu to QR-code which can be scanned with the phone and you can look through all the menus instead of touching the paper ones that have been on many people's hands. The reason for all this is that people's mindsets have changed. And that needs to be understood. How leverage has affected Apple
There are four blocks to any strategy: leverage, scalability, marketability, and opportunity. My definition of leverage is do your thing once and make a steady profit. Scalability – the next sale costs less and is easier to make. These two blocks together create a particular business model. It could be a rental model, or a franchise, or a license – something that allows you to grow faster. Many companies are not based on strategy, but on product or service. And that's the worst choice for a business.
When Apple and Microsoft were first founded, Microsoft started with leverage and Apple didn't. Apple was a manufacturer. They created the computer and sold it. Whereas Microsoft created software and sold it a million times. As a manufacturer, anything you produce, you can sell once. It's different with software.
Microsoft went further, they didn't just sell the product, they started selling the license. And then what happened: Bill Gates became the richest man, and Steve Jobs was fired from his own company. It was all because of leverage. Well, and other things, but it was one of the important reasons from a financial point of view.
When Steve Jobs left Apple, he bought Pixar and made it into a big movie studio. And here's what he learned: he could make a movie once – and sell it indefinitely. And when Jobs came back to Apple, he started using leverage. Of course, he developed other management skills, but primarily leverage. Using this approach, he created the music business.
But Jobs was smarter than that, he didn't just create a product and sell it many times – he did nothing and still made money. Why, the iPod was invented by Sony. iTunes was created by Napster. Steve Jobs just combined them and created an amazing product. What's more, they never created music. All they do now is get 30 cents on the dollar for every song sold on iTunes. Then people wanted to buy apps and games from the App Store. And Apple created the iPhone. People wanted to watch TV on their phones – Apple created the iPad.And they sold more and more and more.
When other companies like Spotify and others got into the music business, they put in a subscription system, and Apple started losing ground. Apple couldn't charge for monthly subscriptions like other companies because the music companies didn't want to give Apple more money, because they had already lost a lot of money before that.
Then Apple bought out Beats, a company that made headphones. They paid $3 billion, and people thought they were crazy. But they weren't paying for the headphones, they were paying for the contract that Beats had with the music companies.
And so now Apple isn't just selling songs, they're selling monthly subscriptions. And not just for music, but also for television programs and movies. And now we see that Disney has started to do the same thing. Youtube has started to do the same thing. All of these companies have moved to leverage.